5 things I learned from the Brits
1 Ant & Dec are not funny
Whether it is presenting the Brits or any of their turn the handle TV shows, Ant & Dec are not funny. With that sentence I will probably have upset half the people who read this (both of you!), but it has to be said. I saw them referred to the other day as the new Morecambe & Wise. Hang on a minute! Eric Morecambe was a brilliant comedian, with perfect timing (even when the material was mediocre). Ant & Dec can't even get the timing right and the material is never better than mediocre. Ernie Wise was a consummate straight man, while these two are both straight men – they forgot the comedian bit. Don't get me wrong, there is nothing wrong with being amiable, professional Geordies who pop up on just about everything. It's just that there are far funnier things from Newcastle. Ross Noble for a start. Hebburn was brilliant and the Newcastle United back four are funniest of all.
2 Madonna is a true professional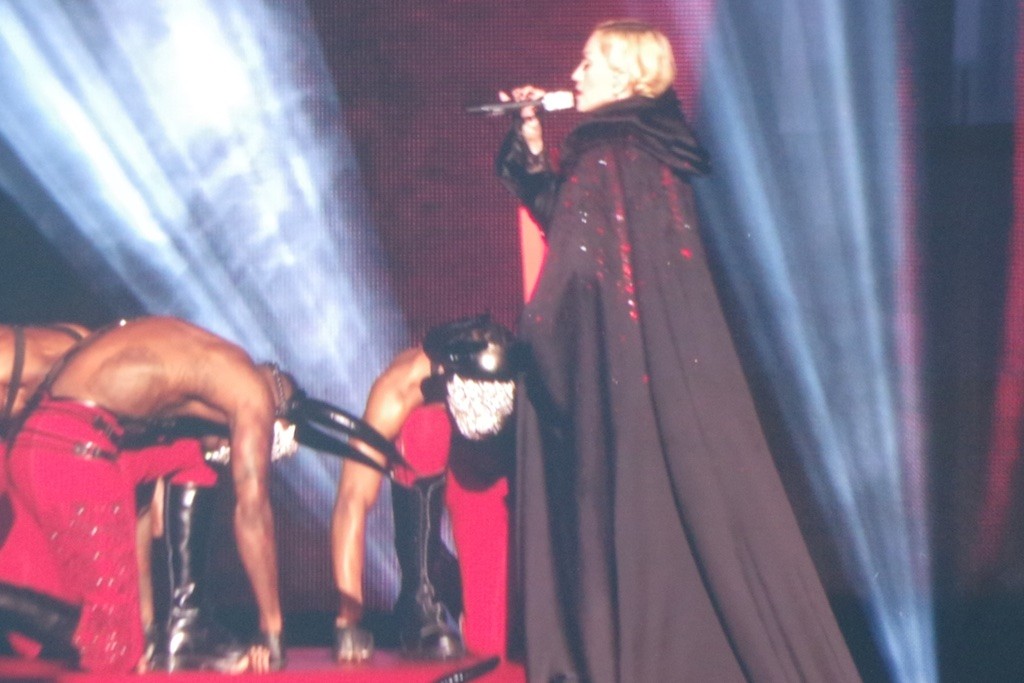 Madonna's wardrobe malfunction and double back flip was fairly spectacular but did have an upside – the singing stopped (albeit briefly). By that, I mean she was actually singing. Sometimes at these events there is a strong suspicion of miming to pre-recorded performances. Just to show how professional she is she got up and, despite being in obvious pain, continued with the routine. Not bad for a 56 year-old. Certain footballers would still be rolling around now trying to get the cloak sent off.
3 If easily offended – don't book Kanye West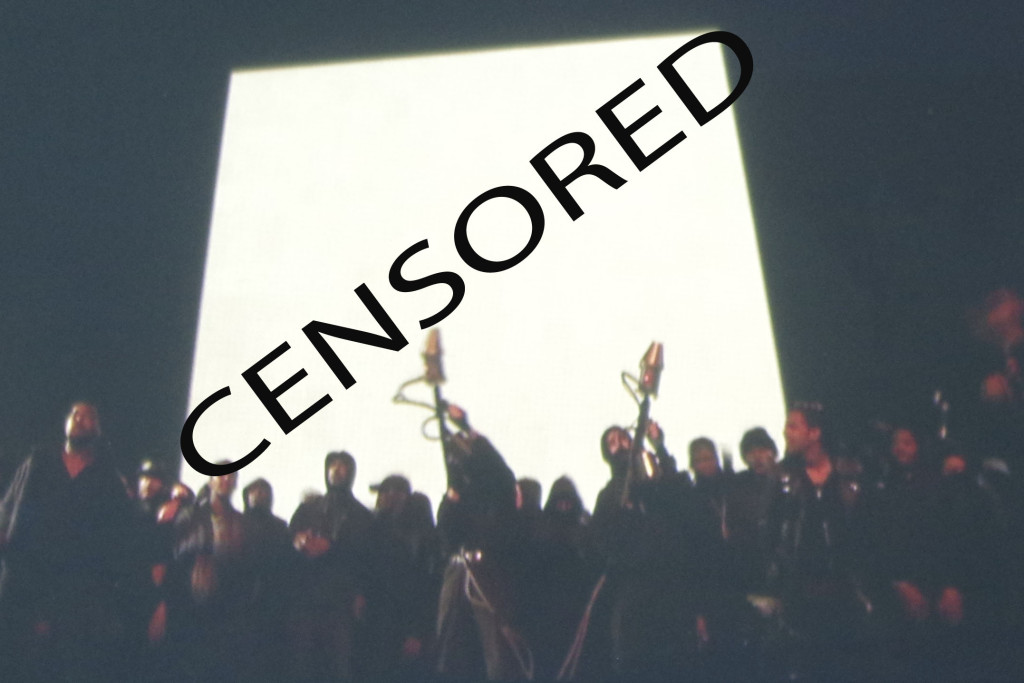 Have any of the ITV production staff heard of Kanye West (other than being married to someone famous for being famous)? Had they listened to any five minute spell of any of his albums they would know that there may be a little choice language coming up. I suspect there was also a rehearsal which could have alerted them, though with 500 people on stage this would have been a touch chaotic. So, what was the tactic for making sure we didn't hear language that may offend us – muting the sound every few seconds. Far better not to  show the performance, surely? Having said that, it was after the watershed which I thought meant adult programming? While I am in full flow, language will rarely offend me. Charlie Brooker's Weekly Wipe (now that is FUNNY) is shown at about the same time with very choice language and no muting. Back at the Brits I was slightly uncomfortable with the pseudo military imagery on stage which went completely uncensored. Was it just me who thought having flame throwers that looked like rocket launchers coupled with the style of dress looked a bit intimidating? Still, so long as kids don't hear on TV the sort of language they use in the playground where's the problem?
4 Paloma Faith is a star
Looking at the lineup before the show, you would have put money on Madonna turning in the most polished and imaginative performance. Obviously, the dodgy knot in the cloak impacted things but, even without the slapstick, surely the performance of the night would still go to Paloma Faith? The Arena's scale allows the sort of dramatic staging we saw but the tiny singer certainly made the most of it and turned in the best singing in the rain since the aforementioned Morecambe & Wise.
5 Two presenters of awards doesn't work 
Time and again, producers of this kind of show think that having two presenters for each award somehow adds to the spectacle – it doesn't. (With the possible exception of Rita Ora's dress – her mum should have made her wear a vest to avoid catching her death). Rarely do the scripted ad-libs work, nobody knows who speaks next and usually, at least one of them is the worse for drink. Once again, it was left to Russell Crowe to show how it should be done. It looked like he had come straight from his taxi as he strode down the catwalk with his coat on. No clumsy jokes, give Ed Sheeran the award and get off again – class. If only the hosts could do the same. Where's Mick Fleetwood when you need him?
by